Failed attempts at software outsourcing attributed to poor communication occur quite often.
To avoid that, Centium Software always consider communication is the key in any phases of any processes.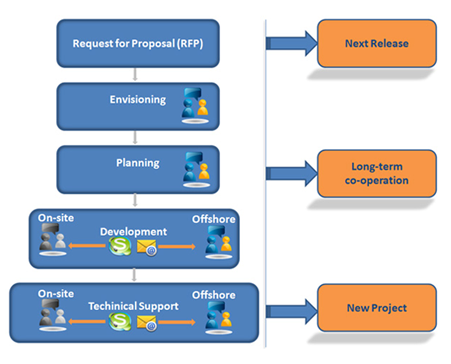 Rely on Centium Software to get the guarantee of an effective communication process and of deliverables that perfectly match your specifications.
All communication processes – from submitting an RFP to supporting the project on production – are negotiated in advance